Edinburgh Council leader Jenny Dawe vows to keep job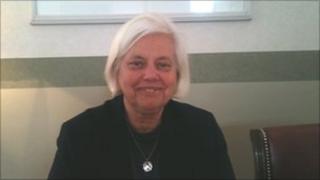 Edinburgh Council leader Jenny Dawe has confirmed she has "every intention" to continue in the post.
The Lib Dem group leader told the BBC Scotland news website she was "very angry" following reports she was planning to quit.
She said the suggestion could prove embarrassing at future engagements if people believed she was planning to leave her job.
She admitted she shrieked when she read she was "set to stand down".
Ms Dawe, who has been Edinburgh City Council leader since 2007 and Lib Dem group leader since 1999, said she immediately sent an email to her group members to refute that she was planning to leave.
She said: "I did shriek when I saw the headline and I have had a nice email telling me not to stand down and several from the usual less nice people who enjoy writing scurrilous emails.
"I have every intention of continuing as council leader and group leader.
"I don't think it does any good for the city for people to start doubting it.
"I have a lot of dealings with business people in the city and organisations, I get invited to speak at things and people are now going to be saying what's the point in having her if she is about to quit.
"After the elections, yes, everything is up for grabs, of course, because the council leader has to be in the elected party or part of a coalition.
"I am not precious about being leader and if it seems to me that somebody else in the group after next May's elections wanted to be group leader, then I would consider was it time for somebody younger with new ideas to come in after having been in that position since 1999.
"You would think after reading that report I was about to quit, which is absolutely not true."