Goals Soccer Centres profits up 9% to £4.4m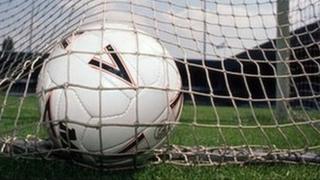 Goals Soccer Centres have announced a rise in pre-tax profits of 9% in the first half of this year to £4.4m.
The East Kilbride-based business runs 44 five-a-side football centres in the UK and one in Los Angeles.
It recorded overall sales of £17.1m, up by 3%, and said net debt has been reduced.
Goals recently opened a new centre in Newcastle and is building another in Manchester.
Managing director Keith Rogers said: "Following the completion of the balance sheet restructuring, the group has now secured more efficient long term funding to finance its expansion plans for the UK and US.
"Our mid-year results are encouraging with sales and profit improvement across the estate and well advanced plans to deliver two new centres in 2014 and three in 2015."
Mr Rogers added: "I am confident Goals now has the team, processes, strategy, funding and pipeline in place to accelerate long term growth for its shareholders."