Scottish Independence: Billy Connolly says he will not vote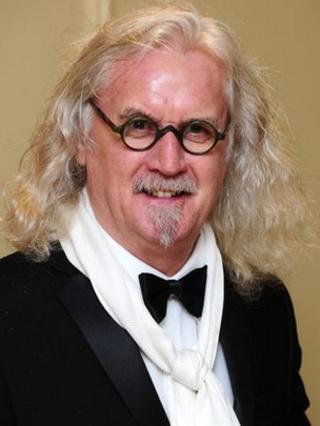 Scottish comedian Billy Connolly has said he will not vote in the referendum on Scottish independence in September.
Speaking to the BBC news channel, the Glaswegian legend said he tried to keep away from the subject because he did not want to influence anybody.
The 71-year-old comedian said the referendum was a "morass" into which he did not want to step.
Connolly, who put his Aberdeenshire mansion up for sale last year, said he was eligible to vote but would not.
He said he would be in New Zealand at the time.
The comedian said: "I don't want to influence anybody so I shut up. I think the Scots will come to a good conclusion in the referendum. They'll get what they deserve."
The former Govan shipyard worker said: "I have never been a nationalist and I have never been a patriot.
"I have always remembered that I have a lot more in common with a welder from Liverpool than I do with someone from agriculture in the Highlands, although I do love them.
"I love Scotland, all its different faces. That's why this referendum thing is so difficult. It's a morass that I care not to dip my toe into."
In September last year Connolly announced he had had surgery for prostate cancer and had been diagnosed with Parkinson's disease.
Asked about his health he joked: "I'm old and I'm cold. I'm going deaf and I can't walk very well but I'm getting better. I am a lot better than I was, which is a wonderful position to be in."
On 18 September voters in Scotland will be asked the Yes/No question: "Should Scotland be an independent country?"