Scottish firefighters operate overtime ban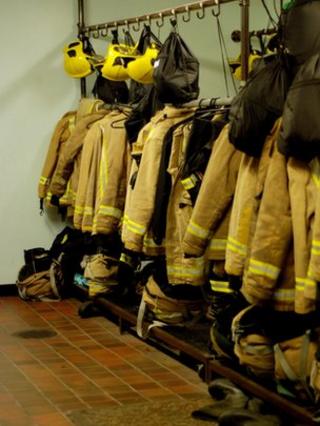 Members of the Fire Brigades Union in Scotland are operating an overtime ban in support of colleagues in England and Wales who are taking strike action.
The Scottish Fire and Rescue Service said it was confident the action would have limited operational effect.
Firefighters in England and Wales plan to strike for five hours over their pension provision, with two other stoppages on Hogmanay and 3 January.
Scottish firefighters voted against taking strike action.
The union said negotiations were continuing in Scotland but no settlement had been reached.
Scottish Fire and Rescue said they were confident they would be able to provide a full service during the industrial action but advised people to take extra precautions over the holiday period.
The Westminster government plans to raise the retirement age of firefighters from 55 to 60 and increase their pension contributions.