The front pages of Scotland's newspapers
29 December 2013

From the section

Scotland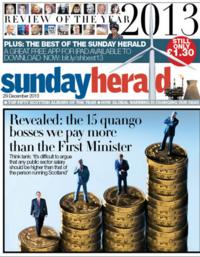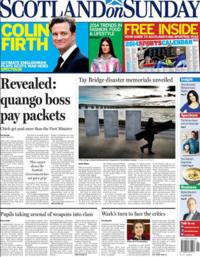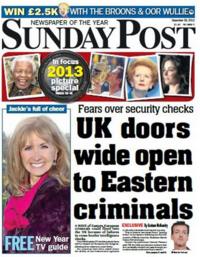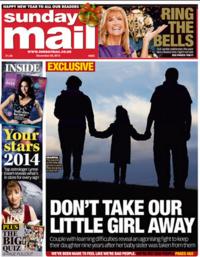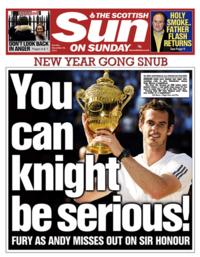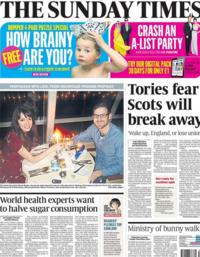 One in three quango chiefs is paid more than Alex Salmond's £140,000 salary, according to new research outlined in the Scotland on Sunday.
The Sunday Herald says nearly 40 quango chief executives take home a bigger salary than Scottish government cabinet secretaries.
The Sunday Times claims that David Cameron has been warned that the future of the United Kingdom is in jeopardy as the campaign to save the union founders.
The Sunday Mail reports on a social work case involving a child whose parents have learning disabilities.
According to the Sunday Post, a wave of Eastern European criminals could come into the UK because of failures in cross-border intelligence checks.
A new attempt to tackle soaring weekend death rates in hospitals has sparked a bitter cash row between doctors and the Scottish government, writes the Scottish Mail on Sunday.
The Scottish Sun on Sunday's headline is "You can knight be serious", after it emerged Andy Murray will not receive a knighthood.
A Scot who was warned that medical staff may have infected her with hepatitis C has demanded answers from the NHS, according to the Scottish Sunday Express.