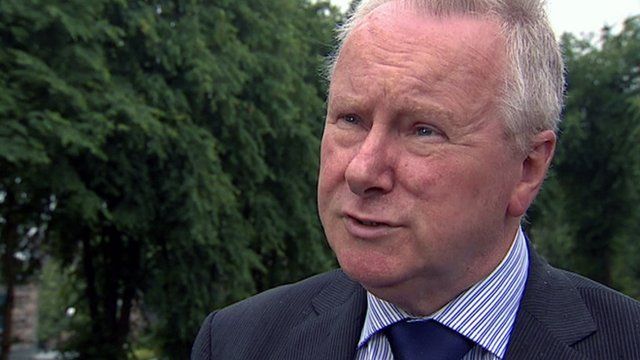 Minimum alcohol pricing: Minister insists plan is '110% legal'
25 July 2013 Last updated at 09:19 BST
Scottish Health Secretary Alex Neil has defended minimum unit pricing of alcohol, saying it is "110% legal under European law".
Mr Neil told BBC News Scotland correspondent James Cook: "We are 110% confident the legality of minimum unit pricing under European rules is entirely legitimate."
The Scottish government announced plans to introduce a minimum price for alcohol in Scotland of 50p per unit of alcohol.
In May, the Court of Session ruled the Scottish government is within its powers to introduce a minimum price for alcohol. The legal challenge had been brought by the Scotch Whisky Association.
States in Canada and the US have introduced a minimum unit price but wine exporters in southern Europe have voiced concern that the move is illegal.