A new cancer drug will 'not be available' on the NHS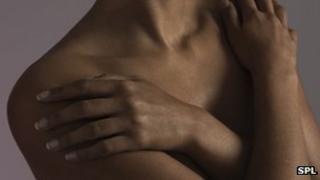 Charity, Breakthrough Breast Cancer has expressed its "utter disappointment" that a new drug will not be available to NHS Scotland patients .
Afinitor, a new treatment for advanced breast cancer was rejected by the Scottish Medical Consortium (SMC) on the grounds of cost.
The charity wants the Scottish government to reconsider the move, to help cancer patients.
However, they insist SMC decisions are completely independent of Ministers.
Breakthrough Breast Cancer charity director James Jopling said: "For women with metastatic breast cancer which is incurable, it can offer up to a year of good quality life before that cancer continues to grow.
"That's why it is so difficult to accept the decision that this is not value for money."
He also spoke of the limited treatments currently available for women in those stages of cancer and said it would offer an option to them.
He also said the issue of cost is continuing to take invaluable options away from patients.
The drug has also been rejected for use on the NHS in England and Wales.
'Help needed'
Scottish Labour leader Johann Lamont called in May for more to be done by the Scottish government to help cancer patients.
She claimed Scottish cancer patients are already missing out on drug treatments available in England.
"That means some Scottish cancer victims are planning to uproot their families from their homes and their communities to England for treatment they can't afford here," she said.
However First Minister Alex Salmond said: "In these extraordinary difficult circumstances we're trying to judge a position which gives the best treatment to the people of Scotland.
"That is the basis in which we put forward the SMC and the individual patient request, it's not the case there is a simple or easy solution to these matters.
"These are judged in the best way we possibly can and it is done with a genuine wish to protect the welfare and health of patients in Scotland."
More evidence
A Scottish government spokesperson said: "SMC decisions are completely independent of Ministers and are recognised to be some of the fastest and most robust in the world.
"We will be consulting on how to improve access to new medicines over the summer, based on the recommendations of two independent reports, and a review from the Health and Sport Committee. None of the reviews recommended introducing a cancer drugs fund.
"The SMC have asked the company to resubmit with more evidence and we would encourage them to do that."