Scottish government youth skills scheme 'leads to jobs'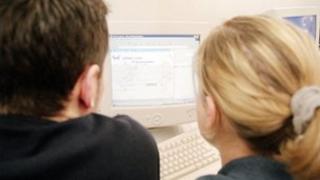 About 70% of young people involved in an employment skills programme have moved into jobs or further education, according to the Scottish government.
The Activity Agreement scheme sees vulnerable 16 to 19-year-olds sign up to activities and qualifications that could improve their job prospects.
More than 2,600 young people from across all 32 council areas took part in the scheme in 2012-13.
The youth employment minister said it had the potential to transform lives.
Angela Constance said: "Not only am I very pleased that all councils now offer activity agreements, but the rate of young people moving onto fresh, positive opportunities clearly shows that they are working.
"Taking a place in college or embarking on a training programme can transform the life of a young person, and I want to see Activity Agreements continue to deliver for the most vulnerable teenagers in Scotland for years to come."
The scheme targets people who have spent time in care, or have a history of offending or substance misuse.
The Scottish government has pledged £3.5m to the programme this year.