Oldest book award shortlist unveiled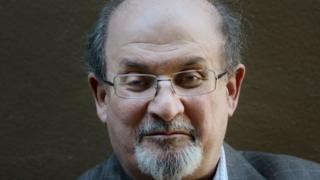 The shortlists for the UK's oldest literary awards - the James Tait Black prizes - have been announced.
Books by American author Ben Lerner and Scot Jenni Fagan join the latest works by Alan Warner and Kirsty Gunn to make up the shortlist for the fiction prize.
The biography prize include accounts of literary giant Henry James, potter Michael Cardew and William Harvey, who solved the riddle of blood circulation.
Also listed is a memoir by renowned novelist Sir Salman Rushdie.
Joseph Anton, the pseudonym adopted by Rushdie while in hiding following the fatwa issued by Ayatollah Khomeini, is a memoir of the author's experiences during the controversy over his novel The Satanic Verses.
Sir Salman previously won the James Tait Black award for fiction in 1981 for Midnight's Children.
A new category for drama was established last year and the shortlist for this will be announced at the end of the month.
The James Tait Black Memorial Prizes have been awarded by the University of Edinburgh since 1919 and are the only major British literary awards judged by scholars and students.
The awards, organised by University of Edinburgh's literatures, languages and cultures department, were founded by Janet Coats, the widow of publisher James Black.
'Exciting mix'
Nominees for each category have been whittled down by lecturers and post-graduate students at the university, from about 400 entries.
Four novels are in the running for the fiction prize: The Panopticon by Jenni Fagan; The Big Music by Kirsty Gunn; Leaving The Atocha Station by Ben Lerner; The Deadman's Pedal by Alan Warner.
Shortlisted biography works are: Portrait Of A Novel: Henry James And The Making Of An American Masterpiece by Michael Gorra; The Last Sane Man: Michael Cardew, Modern Pots, Colonialism And Counterculture by Tanya Harrod; Joseph Anton: A Memoir by Salman Rushdie; Circulation: William Harvey's Revolutionary Idea by Thomas Wright.
Chair of the judging panel Greg Walker, regius professor of rhetoric and English literature at University of Edinburgh, said: "We have an exceptional line-up this year.
"The James Tait Black Awards represent the very best in fiction and biographies and we have the chance to celebrate an exciting mix of respected writers and emerging talent."
Past winners of the awards include DH Lawrence, Muriel Spark, Cormac McCarthy and Ian McEwan.
This year's winners will be announced at Edinburgh Book Festival in August.