Addict parents are 'not all bad' says Tam Baillie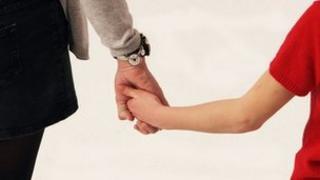 Drug and alcohol abusers do not always make bad parents, a child expert said.
The Commissioner for Children and Young People Tam Baillie warned MSPs against making "easy assumptions" when issuing guidance on taking children into care.
Holyrood's education and culture committee has queried whether "general assumptions" can be made about the fitness of some parents, for example drug users, to care for their children.
Mr Baillie said each case should be assessed on its individual merits.
MSPs have questioned whether drug or alcohol misuse "would create a presumption that a child should be removed".
However, in a report submitted to the committee, Mr Baillie said: "I would advise caution against this approach.
"We must be mindful of easy assumptions that can be made about different groups and resist the urge to prejudge without individual assessment.
"The introduction to Getting Our Priorities Right stresses that not all parents who misuse substances experience difficulties with family life, child care or parenting capacity."
'Robust tools'
He said that not all children growing up in an environment where there was drug or alcohol misuse were adversely affected, either in the short or long term.
"Robust assessment tools" and skilled workers were needed to make considered judgements about individual cases, he said.
He also said social services needed to work together.
"For instance, where there is alcohol abuse, any approach must ensure that a parent with an alcohol addiction who becomes pregnant is connected with community midwives and health visitors," he said.
"Given what we now know about foetal alcohol syndrome and harm to the child, pre-birth planning is essential to this so that families are supported at the earliest possible stage."
Mr Baillie will appear before the committee for its inquiry into decision-making on whether to take children into care.