MSPs raise concern over Scottish underemployment levels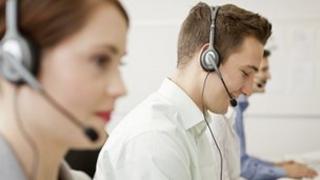 Young people and women face a lifetime of poor job prospects due to current underemployment, MSPs have claimed.
Holyrood's Economy committee said there had been a rise in temporary contracts, zero hours contracts, self-employment, and part-time working for these groups.
The report said while the situation could improve as the economy recovered, there was concern that some working practices would become permanent.
The Scottish government said work was under way to address the situation.
The committee concluded that underemployment, which has grown significantly since the economic crisis five years ago, had similar effects to long-term joblessness.
Convener of the Economy, Energy and Tourism Committee, Murdo Fraser MSP, said: "Underemployment can have a similarly devastating impact on income and on the ability to secure long-term employment.
"Whilst underemployment may decline when demand returns to the economy, we need action now to prevent negative labour market trends becoming embedded in Scotland."
'Open to suggestions'
The committee said evidence suggested that underemployment was more prevalent in retail and social care sectors, as well as in the tourism industry.
It called for more training for people working fewer hours than they would like to.
A Scottish government spokesman said: "Like the Committee, we believe levels of underemployment will reduce as we continue to emerge from the economic downturn.
"The government is always open to suggestions on what more can be done, within our limited powers to address the negative impacts of underemployment here and now and will consider the report's recommendations carefully, however work is already underway in a number of the areas highlighted for action."
He said one example was the Commission for Developing Scotland's Young Workforce, which was focused on preparing young people for work.
Meanwhile figures released by the Office for National Statistics showed that the number of Scots seeking work between December and February fell by 11,000, to 197,000.