Dumfries and Galloway Council improves data protection security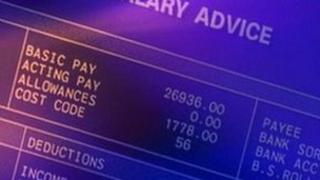 A council that suffered a series of data protection slips has said it has met a deadline for improving security.
In one blunder last year, Dumfries and Galloway Council accidentally gave out the names, salary details and service history of nearly 900 staff.
An independent inquiry found that the council had "systemic failings" in its data handling procedures.
The authority said it had now implemented 38 recommendations set by the Information Commissioners Office.
The improvements cover staff training, data security and dealing with requests for personal information.
In another incident in June 2012, confidential social work files were lost after being dropped in a car park in Dumfries.
The files were found by tourists who handed them in to police.
Dumfries and Galloway was given six months to tighten up procedures after the ICO was called in to carry out an audit.
A further three recommendations are due to be completed by the council by September.