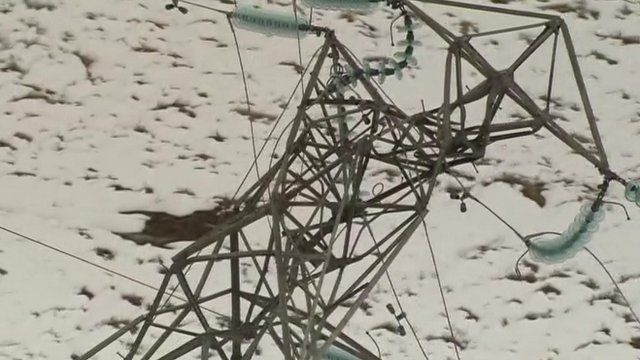 Helicopter flight over snow-covered Isle of Arran
25 March 2013 Last updated at 12:34 GMT
Thousands of homes are still without power and many roads remain impassable after severe weather affected much of the UK over the weekend.
The isle of Arran, off the west coast of Scotland, endured snowy blizzards leaving 1,500 residents without power.
A BBC News helicopter flew over the area to assess efforts to restore power and road communications.