Online benefits and job applications 'penalise vulnerable'
15 February 2013

From the section

Scotland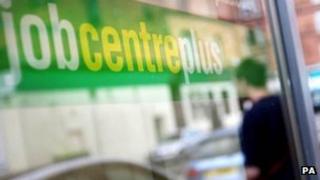 The UK government's policy of forcing people to apply for benefits and jobs online has been criticised by Citizens Advice Scotland.
The organisation said the focus of the digital strategy should be on support and encouragement, not compulsion.
Claimants now have to apply for benefits online, with the unemployed expected to use the internet to fill in job application forms.
The government said they were working to identify those who need extra help.
But Citizens Advice Scotland said people were being penalised for not using a computer.
Spokeswoman Sarah Beattie-Smith said: "This process of forcing people to use the internet comes along with the deep cuts and significant changes that have been made to the welfare system.
"It's just another step in that process, which has the potential to be devastating for the most vulnerable people in our society."
She added: "People who are entitled to benefits should be able to access them in a way which suits their needs, resources and capabilities."
A Department for Work and Pensions spokesman said: "It makes sense that our services are designed to prepare people for the world of work. Around 78% of working age benefit claimants already use the internet - 48% of those say they log on every day - many to search for jobs online.
"We've always recognised that some people will need extra support to access the internet and so in preparing for Universal Credit, we are working with local authorities and local services to determine who will need this extra help - be it money advice services, face-to-face support or help to get online - and how best to deliver it."
If someone cannot go online they can still contact call centres for free. People can also use internet access points in job centres for jobsearch and benefit claims.