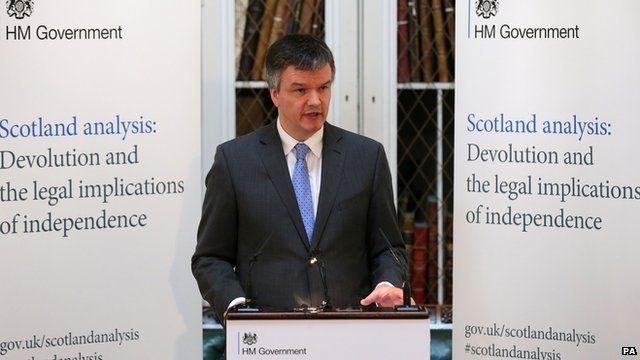 Scottish independence: 'People make up their own minds'
11 February 2013 Last updated at 15:40 GMT
Scottish Secretary Michael Moore has launched a paper looking at the possible legal implications of independence for Scotland.
Publication of the advice by two professors of international law marks the start of a series of UK government papers outlining the case against independence.
The advice suggests an independent Scotland would be treated as an entirely new state in international law and have to reapply for membership of the European Union and United Nations.
Mr Moore said he wanted the people of Scotland to examine the papers and make up their own minds.