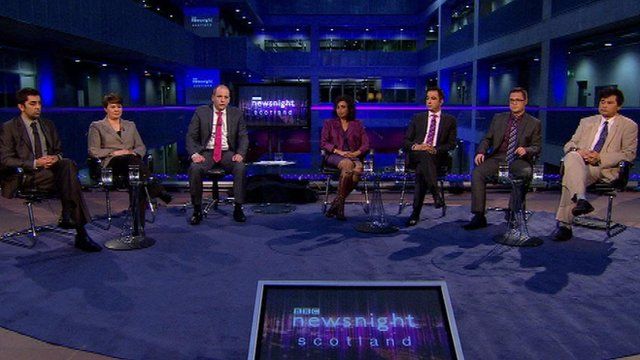 Scottish independence: Newsnight Scotland debate
30 January 2013 Last updated at 14:22 GMT
The first in a series of special Newsnight Scotland debates hears from members of Scotland's ethnic minority communities.
They question the SNP's Humza Yousaf, Scottish Government Minister for External Affairs and International Development, and Ruth Davidson, leader of the Scottish Conservatives, on subjects including the independence referendum, Scottish identity and Scotland's future in the European Union.
The panel members are: Gina Netto an expert in identity and ethnicity at Heriot Watt University, lawyer Aamar Anwar, Jakob Oszczepalinski, a journalist with a Polish-language online magazine and Colin Lee, Scottish director for the Council for Ethnic Minority Voluntary Organisations.