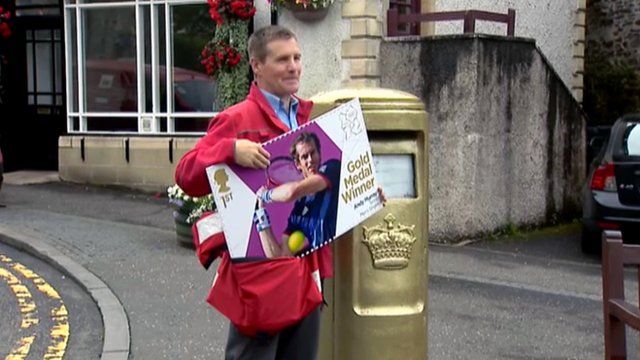 Pride from locals in Andy Murray's home town of Dunblane
6 August 2012 Last updated at 14:50 BST
Andy Murray says he has had the "best week of his tennis career" following his Olympic gold medal win on Sunday.
The 25-year-old beat Roger Federer in straight sets, just four weeks to the day since he lost to Federer in the Wimbledon final.
In Scotland there has been a huge response to his victory especially in his home town of Dunblane.
Andrew Kerr reports.