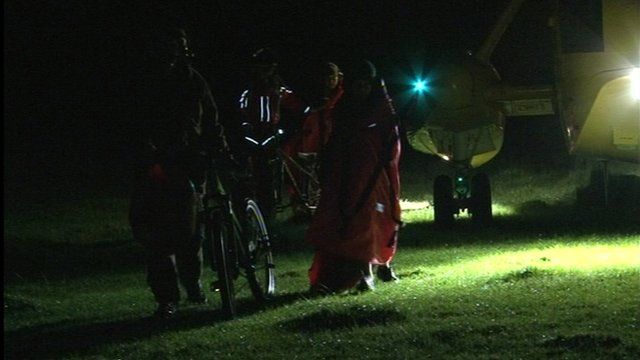 Children rescued overnight from mountain
31 July 2012 Last updated at 10:57 BST
Two children missing overnight in Aberdeenshire have been found safe and well after a major search.
The brother and sister, who are aged 14 and 12, were found shortly after 01:00 by an RAF search and rescue helicopter.
They had been dropped off by their father yesterday with their bikes at the Bennachie Visitor Centre, near Inverurie.
Chief inspector Andrew Todd, from the Grampian Police mountain rescue team, said: "The RAF helicopter saw the kids in their night vision camera waving when they heard the helicopter going by which is first class.
"They are cold and tired and I'm certainly grateful we got them earlier on in the evening but other than that they are completely unharmed so it is a good result."