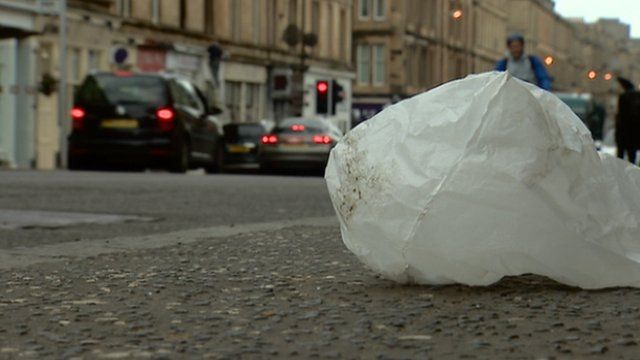 Would you pay 5p for a plastic bag?
26 June 2012 Last updated at 11:31 BST
You pay for your shopping but how do you feel about paying for the bags you take it home in?
The Scottish government will start a three month consultation on introducing mandatory charges for single-use plastic carrier bags.