Scotland Inspired: Gerda Stevenson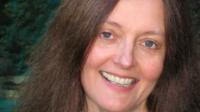 Who and what has shaped some of Scotland's most creative minds?
BBC Scotland has launched a major series - Scotland Inspired - tracing Scotland's artistic family tree , with prominent figures choosing Scots who have inspired them.
Gerda Stevenson has acted in every major Scottish theatre company of the past 30 years, including founding the women's theatre company Stellar Quines.
She is considered by many as the foremost Scottish radio actor of her generation and on film has worked with pioneering director Margaret Tait and Mel Gibson in Braveheart.
BBC Radio Scotland - Scotland Inspired, Episode 7 - Tuesday 12 June at 13:45