Litter costs Scotland £100m, says campaign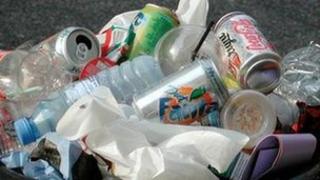 The Keep Scotland Beautiful campaign has claimed that litter is costing the country £100m each year.
The campaign has organised a new project to clear up litter with the help of volunteers.
It said up to 80,000 people will be involved in the effort, which runs to the end of May.
The campaign believes that, in addition to the direct cost of managing litter, the problem harms the Scottish economy by damaging the country's image.
Keep Scotland Beautiful chief executive Derek Robertson said: "There's a cost to the environment generally - and in terms of how Scotland might appear to visitors.
"I would imagine it must be in the region of £100m.
"Money is being spent on cleaning up the country when in fact it could be much better spent elsewhere."