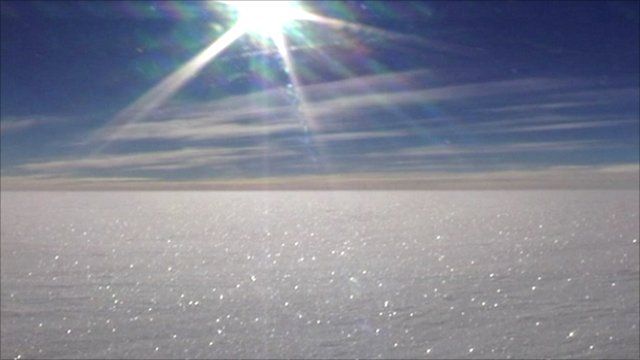 Search for new life in Antarctica
11 October 2011 Last updated at 14:41 BST
Scientists from Aberdeen and Edinburgh universities are to seek out new forms of life in a lake nearly two miles below the Antarctic ice.
A team from the British Antarctic Survey will map an underwater lake in the hope of gaining new knowledge on the evolution of life.
Lake Ellsworth is said to be as big as Loch Rannoch and has been cut off for thousands of years.
If micro-organisms have evolved in the cold, dark environment, scientists believe they will shed light on the Earth's past and the chances of finding life on other planets.