Scottish Lib Dems to set up new powers commission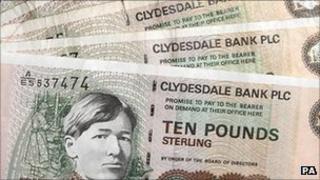 A new commission is to be set up by the Liberal Democrats to look at handing more powers to Holyrood.
The move over financial controls would go even further than the current Scotland Bill.
Delegates at the party's Scottish conference will be asked to approve the plan next month.
It is part of the party's bid to regain the initiative from the SNP over Scotland's future, and to give the Lib Dems a fresh "home rule" platform.
The majority nationalist government at Holyrood plans to hold a referendum on independence in the latter part of its five-year term.
Scottish Lib Dem leader Willie Rennie said a senior party figure would head the commission and would examine the case for "the next step after Calman".
Sir Kenneth Calman was asked to look at how devolution was working and to make recommendations on possible new powers.
He produced his report in 2009 and that led to Westminster's Scotland Bill which is planning to deliver new financial controls to Scotland.
One of Sir Kenneth's main recommendations was for a new Scottish-set tax, which would still be collected by HMRC.
It said the Treasury could deduct 10p from standard and upper rates of income tax in Scotland, accompanied by a cut in the block grant Holyrood gets from the UK government.
It is understood the Lib Dem's new commission could recommend even greater fiscal powers with the possibility of Holyrood being allowed to raise all the money that it spends.
Mr Rennie believes "fiscal federalism" is what most Scots would prefer to independence.
He explained: "We now want to look towards developing a home rule parliament where roughly the money that we would spend in the parliament we would raise.
"That would give the Scottish Parliament control over its own destiny and it would allow it to shape the future of Scotland in a more independent minded manner without actually separating Scotland from the rest of the UK."