Michael Moore says he would seek Holyrood tax agreement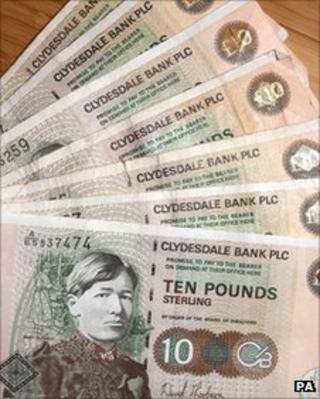 The Westminster government would not introduce devolved income tax powers if they were unacceptable to the Scottish government.
That was the pledge of Scottish Secretary Michael Moore who was quizzed by Holyrood's Scotland Bill Committee.
He was asked by MSPs how much Scotland would lose in terms of its block grant in return for the ability to set income tax rates.
Mr Moore rejected a figure of £691m put to him by SNP MSP Joan McAlpine.
The Liberal Democrat MP told the committee: "The financial years in which [the reductions] will apply are in the future, by which time we are confident we will have recovered from the deepest recession we have seen since the war and be in very different circumstances than we were before.
"I don't accept you'll be worse off.
"We are looking at a process that sets up the income-tax powers to be used from the year 2016, and the final adjustment on the block grant won't happen until 2020, so there is quite a long way to go on that."
Mr Moore told MSPs it would be "quite strange" for Westminster to bring forward proposals which were "unacceptable" to the Scottish government, and said the legislation would not be "foisted on the parliament at a time when this is inappropriate or in a way that is inappropriate".
He added: "As a Scottish politician representing 72,000 people, I have absolutely no wish to get into a situation where that is the case."
Responding to Mr Moore's comments, Finance Secretary John Swinney said the Scottish secretary could not expect Holyrood to "sign a blank cheque".
He said: "The Scottish government's analysis suggests that the deflationary impact of the Scotland Bill proposals would have cut the Scottish budget by nearly £8bn from 1999 to 2010/11 while the Scotland Office's own figures suggested a reduction of £691m.
"Either way, the secretary of state conceded that he does not know what the impact of his own bill on Scotland's budget would be going forward, and that MSPs would not have this information when the bill comes back to Holyrood.
"This lack of basic detail about the income-tax measures - the central financial aspect of the Scotland Bill - is extraordinary and is in stark contrast to the volume of information the Scottish government has provided about the benefits of devolving corporation tax, which as things stand is not even in the Scotland Bill."
Mr Swinney said he would be calling for an agreement that the commencement of the income-tax provisions would require the specific agreement of Holyrood.