Has the hacking scandal hit the private eye business?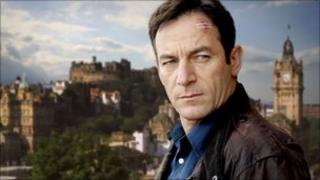 The hacking scandal which has dominated headlines for weeks on end has brought into the public eye the work of the private eye.
Investigator Glenn Mulcaire found himself in prison, alongside journalist Clive Goodman from the now defunct News of the World, after being found guilty of hacking the phones of members of the royal household.
So concerned about the image presented of their profession, private investigators have now called for more regulation.
Tom Connell, a private investigator based in Glasgow, wants to see change.
He said: "My father was a detective, and he was involved in campaigns for regulation from the 1960s.
"It [regulation] just seems to be dead in the water. There's an ongoing discussion, but it never seems to get far."
Mr Connell said that, in the absence of government regulation, it was important to educate the public on how to identify reputable private detectives.
He explained: "If you're hiring a plumber to work on your boiler, you want to know that they're a member of their industry association and that they're qualified and capable of doing the job.
"If anyone is thinking of hiring an investigator, they should check that they're members of a group like the Association of British Investigators or the Scottish Association of Investigators."
Mr Connell began working as a private detective when he was 21, but he was involved in the business from an early age.
"I started going out on jobs with my dad at about 10," he said.
"People ask me what kind of qualifications you need to work in the industry, but there's nothing like that kind of experience."
He said that his clients came to him for help with a variety of problems.
Mr Connell said: "The bulk of my work comes from solicitors, businesses and insurance companies.
"They're looking to trace bad debtors, investigate accidents or look into injury claims where you can have someone who says they're too badly hurt to work, but they're out playing tennis or football."
Mr Connell also works on behalf of members of the public.
"There are matrimonial issues between husbands and wives, or people looking to trace long lost relatives.
"There are some ethical considerations, sometimes you'll be asked to trace someone who doesn't want to be contacted. The client just has to respect that.
"I've also dealt with some issues surrounding adoption - people wanting to trace their birth parents. It's an emotive subject and it can be very intense, but there's usually a happy ending," he said.
Fees for private investigations vary widely with clients paying anything from £100 for simple inquiries to many thousands of pounds for complex, time-consuming cases.
Mr Connell said: "It's up to the client to set a budget.
"Sometimes people come to me with a National Insurance number and expect to get all of someone's bank and tax details for £50. That's not just impossible, it's completely illegal.
"I get most of my information from public records or from good, old-fashioned detective work - knocking on doors and asking questions. Anyone who tells you they can get you private information is probably doing something dodgy."
Mr Connell's father, Tom Snr, received an award from the Association of British Investigators following a particularly adventurous case in the 1980s.
He explained: "My dad was hired by a wealthy family in Glasgow whose son had run away from home.
"It turned out that he'd gone to Afghanistan and joined the resistance movement there against the Soviets.
"My dad went out to Afghanistan, found the guy and got him out of there on the back of a motorbike. People weren't happy about it - they were shooting at them as they tried to get away."
Reputable background
David Pryke, Secretary of the Institute of Professional Investigators (IPI), said that an official system for the licensing and accreditation of private detectives could prevent the hacking scandal of today happening in the future.
He said: "We believe that there should be regulation and that it should come into effect immediately.
"Accreditation would obviate problems like phone hacking and give members of the public a simple way to see whether they are dealing with a reputable professional investigator."
The Home Office held a consultation on incorporating private investigators into the Security Industry Association (SIA) scheme, which licenses security staff, in 2007. However, the proposals were never enacted and the SIA now looks set to be abolished in 2012.
Mr Pryke said that the current lack of regulation had allowed unqualified people to work in the industry.
He added: "Our members come largely from professional investigative backgrounds in the police, the armed forces and customs and excise.
"We have between 350 and 400 members, all with their own areas of expertise, but you could be looking at around 10,000 people in the UK who advertise their services as investigators.
"Some of them really just like the idea of the job - they think it's about following someone around in a car with a camera and a pair of binoculars - but that's far from the truth."
'Probably hate it'
Mr Connell said that the business has changed since his father's time.
"It's become very cut-throat. Everybody is competing on price and there's been the development of a no-win-no-fee culture," he said.
"And, of course, the phone hacking scandal has had an impact on us, even though I don't consider myself to be in the same profession as those responsible.
"My dad would probably hate the industry if he could see it today."