Labour call to restore fuel poverty spending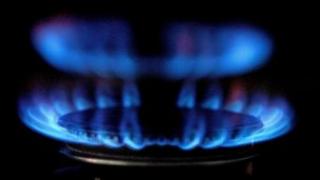 Scottish Labour has called on the Scottish government to reverse cuts in its fuel poverty budget.
Labour has said the SNP administration should restore £20m of funding to help those in greatest need.
In a parliamentary answer, government minister Alex Neil said recent price rises could result in an additional 169,000 households facing fuel poverty.
The Scottish government pointed out that it has increased spending on its Universal Home Insulation scheme.
According to Labour, the Scottish government will spend a total of £48m on tackling fuel poverty in 2011-12, down from £70.9m in 2010-11.
Scottish Power recently announced increases in its prices for both gas and electricity. Other major suppliers are expected to do the same.
Mr Neil said the result would be that 939,000 households in Scotland would face fuel poverty.
'Shocking figures'
Scottish Labour leader Iain Gray said: "These shocking figures expose the harsh reality of big power companies ramping up fuel bills.
"It is our duty to help the poorest and most vulnerable in our society, who will be hit hardest by these price increases.
"With more than one in three Scots now struggling to heat their homes, it underlines just how wrong the SNP's decision to slash the fuel poverty by almost a third was."
Fuel poverty has been defined as a household spending more than 10% of its income on fuel.
A Scottish government spokesman said: "The Scottish government's Universal Home Insulation scheme's budget has actually been increased by 25%, from £10m to £12.5m.
"There has been good progress on improving the energy efficiency of Scotland's homes but, time and again, the Scottish government's efforts to lift people out of fuel poverty are being undermined by high fuel prices."