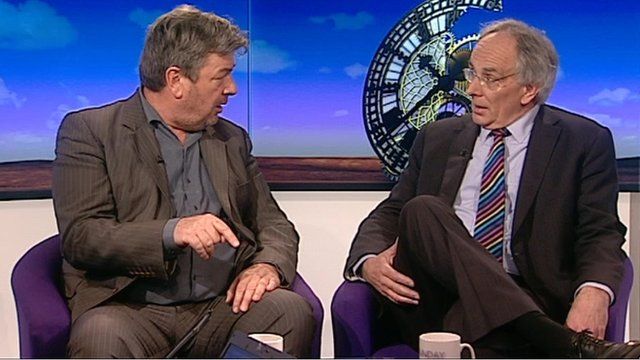 Wind farm arguments: David Aaronovitch and Peter Bone
3 April 2014 Last updated at 15:11 BST
There is disagreement in the coalition over wind farms, with Lib Dems in support and Conservatives less impressed with wind power.
Jo Coburn explained the background, before Andrew Neil spoke to Tory MP Peter Bone, who said they were "subsidy for subsidy's sake", and his county of Northamptonshire was fighting back.
But journalist David Aaronovitch, who backs them, reckoned some arguments against them were "capricious", and the pair also looked at fracking and campaigns against wind farms and power plants.
More from the Daily and Sunday Politics: Watch full programmes from the last seven days via BBC iPlayer; 'like' us on Facebook page or 'follow' us on Twitter