Police watchdog may 'double' staff to investigate complaints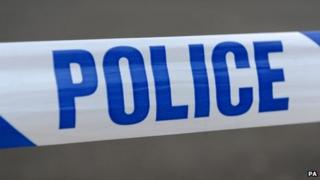 The independent police watchdog could more than double the number of staff investigating complaints against officers in England and Wales, the BBC's Newsnight has learnt.
Investigative staff at the Independent Police Complaints Commission could increase from about 120 now to 300.
The watchdog has been calling for more resources following criticism of its performance in high-profile cases.
The Home Office has agreed to give the body an extra £18m.
Home Secretary Theresa May announced last year that the IPCC would be strengthened to enable it to take on all serious and sensitive allegations made against officers.
There have long been concerns about the police's ability to investigate alleged misconduct within its own ranks, with campaigners arguing that the 1989 Hillsborough tragedy - where officers have been accused of being involved in a cover-up of police failings - illustrates the need for a truly independent system.
New powers
But the IPCC has only been able to investigate a fraction of the most serious cases referred to it in recent years due to stretched resources - at a time when one in four officers are facing complaints about their conduct.
The Commons home affairs committee has warned that the watchdog is "overwhelmed, woefully under-equipped and failing to get to the truth of allegations".
The watchdog's handling of a number of high-profile cases, such as the shooting of Mark Duggan in August 2011 - whose death sparked riots across England - has been criticised.
According to the IPCC's annual report, it spent £7m on investigations in 2012-3 - out of total expenditure of £33.2m - and employed 124 permanent staff in investigative operations.
The BBC understands this could rise to as many as 300 over the next few years - with many of those recruited coming from non-police backgrounds.
Critics of the watchdog have said it is too close to individual police forces and that has led to problems - particularly in cases where the body has supervised probes by other forces such as in the Andrew Mitchell "plebgate" row.
Multi-disciplinary teams
Ministers announced in December that the IPCC would get a substantial boost to its budget, with money being taken from the annual grant to other police forces.
Speaking at the time, policing minister Damian Green said the money would increase the IPCC's "capability to take on additional cases".
However, some of the new staff could be deployed on the current Hillsborough inquiry - where allegations are being investigated against a number of different police forces.
The IPCC would not comment on the number of new staff it intended to recruit but said it had "long said that we need more powers and resources".
"We now have the power to require police officers to attend interviews and we recently announced that we will consult on and issue statutory guidance that will cover the issue of separating officers and conferring after a death or serious injury," a spokesman said.
"IPCC investigators work in multi-disciplinary teams and two thirds of our investigators come from non-police backgrounds. Our independent investigations are overseen by IPCC Commissioners who by law can never have worked for the police."
Labour has pledged to abolish the IPCC and create a new body, with new powers, if it wins the 2015 general election.