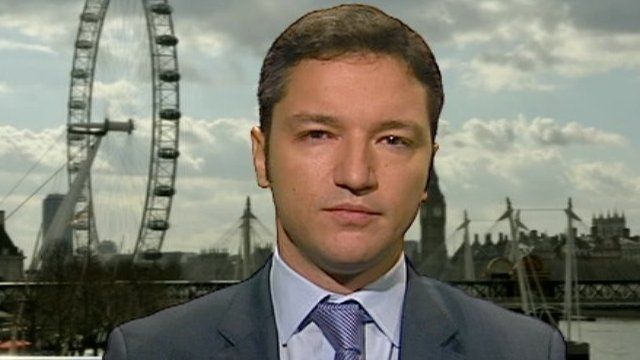 Foreign Minister Kristian Vigenin on Bulgarians in UK
17 January 2014 Last updated at 14:15 GMT
Bulgarians in the UK "are good members of the community where they live" said the nation's foreign minister.
Kristian Vigenin told Politics Europe that its better educated citizens who had moved to the UK were were now supporting the British economy, and not Bulgaria's.
He spoke to Andrew Neil about David Cameron's suggestion of limits to the freedom of movement of European citizens, which met a hostile reaction in the European Parliament this week.
More from the Daily and Sunday Politics: Watch full programmes from the last seven days via BBC iPlayer; 'like' us on Facebook page or 'follow' us on Twitter