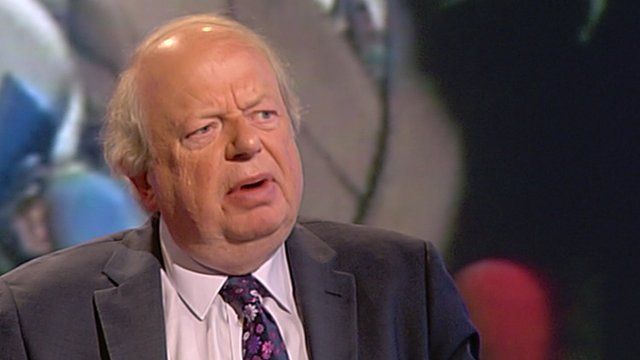 Reflecting on the Margaret Thatcher years
9 July 2013 Last updated at 15:42 BST
The BBC's former Chief Political Correspondent John Sergeant and former cabinet minister Sir Norman Fowler talk about Margaret Thatcher, a figure who played a central part in both their careers.
John Sergeant was famously hand-bagged on the steps of a European summit meeting in Paris, on the night she found out the result of Michael Heseltine's attempt to depose her as leader of the party.
Lord Fowler, who served in the cabinet during the 1980s, said the prime minister made life difficult for her successors.
Lady Thatcher, who was Conservative prime minister from 1979 until 1990, died on 8 April, following a stroke, at the age of 87.
MORE FROM THE DAILY & SUNDAY POLITICS
Watch more clips of films and interviews from 2013; Watch Sunday Interviews with Andrew Neil; Watch our soapbox films; Watch full programmes from the last seven days via BBC iPlayer; Social networks: 'like' us on Facebook page or 'follow' us on Twitter