Driver held over Commons 'security breach'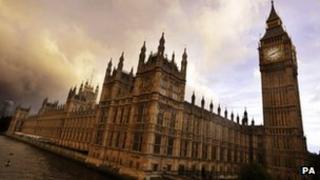 A woman has been detained by police after she attempted to drive through the main gates of the House of Commons.
Witnesses said she demanded to see an MP as officers wrestled her out of a red Volkswagen.
It had been driven several metres through the Carriage Gates before being stopped by a security ramp.
The incident coincided with the House voting to back a gay marriage bill, although it is unclear whether there was a connection.