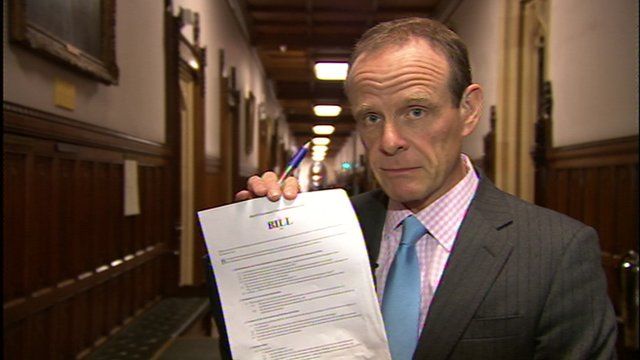 Eurosceptic Tory MP to introduce EU bill to parliament
16 May 2013 Last updated at 10:33 BST
Eurosceptic hopes of an Europe referendum bill in this Parliament have been boosted after the Conservative MP James Wharton came top of a ballot for private members bills.
Mr Wharton voted for an amendment last night which regretted the absence of legislation for such a poll in the Queen's Speech.
BBC Chief Political Correspondent, Norman Smith reports from the House of Commons.