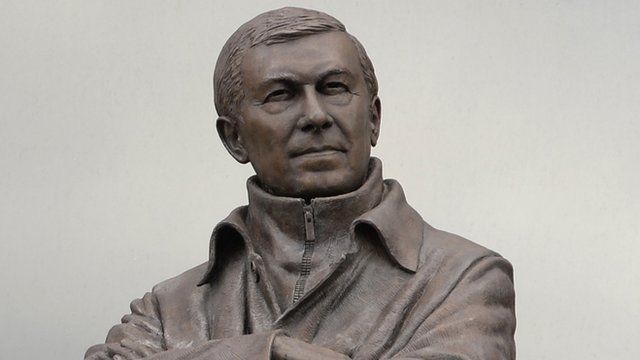 Nick Robinson: Is Fergie 'greatest living Briton'?
9 May 2013 Last updated at 09:47 BST
Gary Lineker on the BBC Sport website says Sir Alex Ferguson's are "the biggest pair of shoes you can follow".
You may have heard during Wednesday's Today programme, the BBC's political editor Nick Robinson was slightly distracted in his analysis of the Queen's Speech by speculation around Sir Alex's retirement.
Nick abandoned his usual measured reporting to declare him the "greatest living Briton".
The Today programme invited Nick to explain more.
First broadcast on BBC Radio 4's Today programme on Thursday 9 May 2013.