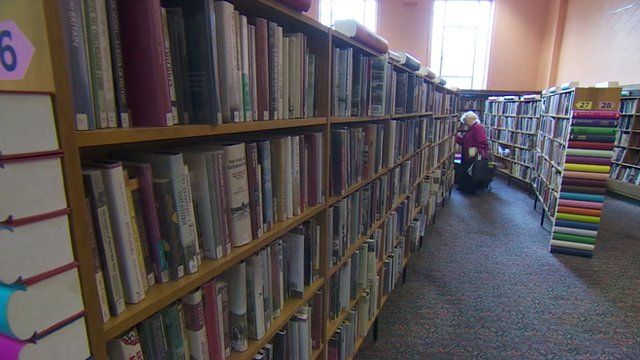 Council services face further cuts, warn local leaders
9 May 2013 Last updated at 07:11 BST
Millions of people face losing libraries, sports centres and museums if "significant" further cuts are made to council budgets, a report says.
The Local Government Association says potholes could go unfilled and street lights could be switched off, with funding for some services down by 90%.
It is warning the government against making more reductions in the 2015-16 public spending review.
But the coalition called the warning "shrill and alarmist".
Mike Sergeant reports.