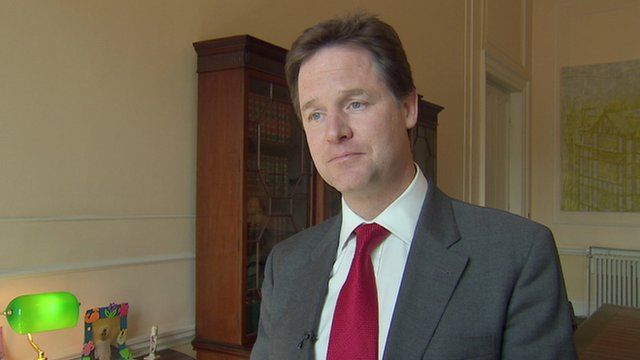 Clegg: 'Lib Dems on journey from party of protest to government'
3 May 2013 Last updated at 17:30 BST
UKIP leader Nigel Farage has hailed gains in council elections across England as "remarkable" for the party.
UKIP has won over 130 seats so far and is averaging 25% of the vote in the wards where it is standing.
The Conservatives have lost more than 300 councillors and the Lib Dems, more than a hundred.
And in the South Shields by-election the Lib Dem candidate came seventh - after the BNP.
Lib Dem leader Nick Clegg said his party was on a journey "from a party of protest to a party of government".