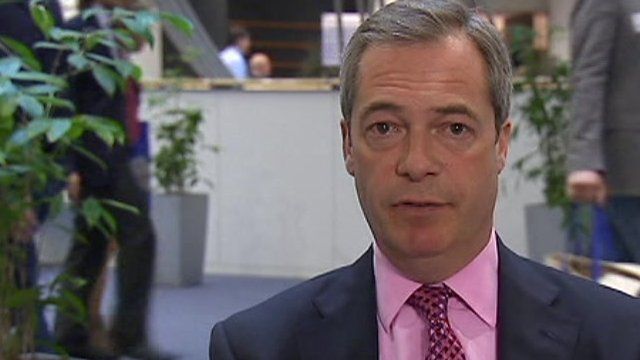 Farage: Romanian crime epidemic in London and UK cities
24 April 2013 Last updated at 14:19 BST
London and some British cities are facing a "Romanian crime epidemic, a factor that nobody dares to talk about", claims the UKIP leader.
Nigel Farage, who has returned from a trip to Bulgaria, was speaking about the numbers of people from the two countries who may head to the UK after visa restrictions are lifted in January 2014.
He was it was not in the UK national interest to allow in more people while Britain already had one million unemployed young people.
Mr Farage said it was a "complete unknown quantity" how many of the Roma people living in poverty and excluded from society may head to the UK.
MORE FROM THE DAILY & SUNDAY POLITICS
Watch more clips of films and interviews; 'like' us on our Facebook page; watch the Sunday Interviews with Andrew Neil, follow us on Twitter or watch programmes from the last seven days on BBC iPlayer