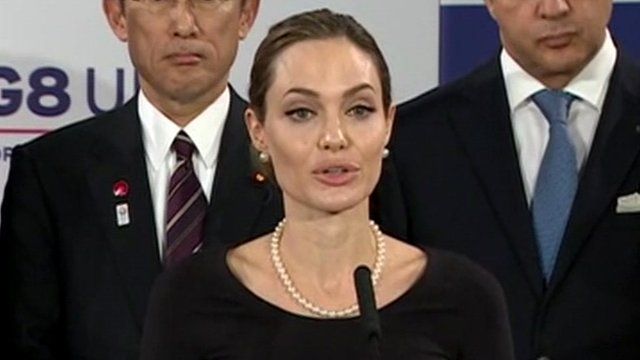 G8 announces initiative to tackle sexual violence in conflict
11 April 2013 Last updated at 14:24 BST
The Foreign Secretary, William Hague says he has reached an historic agreement with ministers from the G8 group of nations to tackle sexual violence in conflict.
He said the ministers had pledged "to work together to end sexual violence in conflict", which he said was his own "personal priority" for the talks.
The UN's Zainab Hawa Bangura said the move by the G8 represented "remarkable progress".
The actress Angelina Jolie, who is a special envoy for the UN High Commissioner for refugees, welcomed the new commitment.