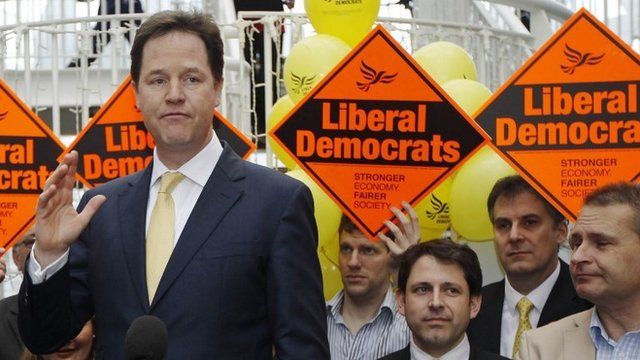 Lib Dems gather for spring conference amid controversy
8 March 2013 Last updated at 18:15 GMT
Liberal Democrats are gathering in Brighton for their spring conference during troubled times for the party.
Lib Dem president Tim Farron has said the party is in a "critical state" and its survival is not guaranteed.
The conference comes a day after the wife of ex-cabinet minister Chris Huhne, Vicky Pryce, was found guilty of perverting the course of justice.
Party leader Nick Clegg is also facing questions over his handling of allegations made against Lord Rennard.
Chris Mason reports.