BNP case prompts exemption from unfair dismissal rules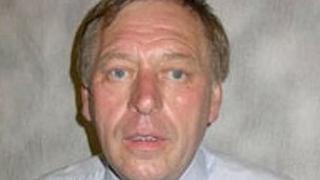 People sacked for their political beliefs will be able to claim unfair dismissal even if they have have only been with their employer for a short period of time, under a new law change.
It follows a European court ruling that the sacking of a BNP member from his job as a bus driver over his political views breached his human rights.
Ministers will exempt those claiming they were axed because of their political beliefs from the rules which means workers in the UK have to be in a job for two years to be able to claim.
The decision by the European Court of Human Rights followed a legal battle by Arthur Redfearn, who was sacked from his job in 2004 in Bradford, West Yorkshire, driving children and adults with special needs.
West Yorkshire Transport Service had said it was "incompatible" for a BNP member to transport the mainly Asian passengers every day.
The court judgment criticised the fact that Mr Redfearn could not bring a case of unfair dismissal against transport operator Serco - and was forced to claim race discrimination instead - because UK law said he had not worked long enough for the firm.
Business minister Viscount Younger of Leckie said the government would introduce an amendment to the Enterprise and Regulatory Reform Bill, currently being considered by the Lords, to reflect the ruling.
"This amendment exempts claimants who allege that their dismissal was on the grounds of political opinion or affiliation from this two-year qualifying period," he told Parliament in a written ministerial statement.
The change will come into effect two months after the bill receives Royal Assent.