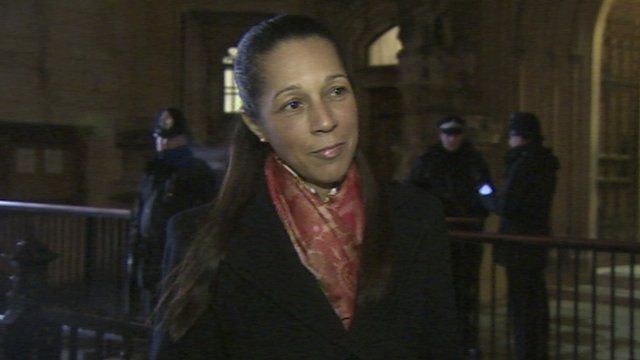 Gay marriage: Vote is for 'equality and justice'
5 February 2013 Last updated at 20:56 GMT
MPs have voted to allow gay couples to marry in England and Wales, by 400 votes to 175.
Though the measure was championed by Prime Minister David Cameron, around half of his party voted against it.
However Conservative MP Helen Grant said it was ''a major step forward for equality and justice.''
''As Tories we do differ at times. We have squabbles - we're like any other family,'' she added.