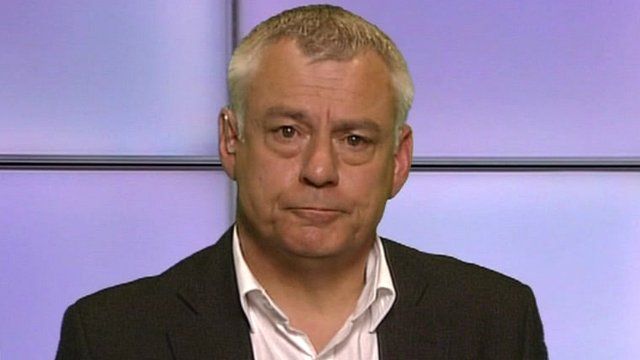 MP stands by Holocaust comment after Lib Dem reprimand
25 January 2013 Last updated at 20:05 GMT
Liberal Democrat MP David Ward has said he stands by his comments about Israel's treatment of Palestinians after his party condemned him for his "use of language".
In a statement ahead of Holocaust Memorial Day, the Bradford East MP said he had honoured "those who were persecuted and killed during the Holocaust" by signing a "Book of Commitment".
He continued: "I am saddened that the Jews, who suffered unbelievable levels of persecution during the Holocaust, could within a few years of liberation from the death camps be inflicting atrocities on Palestinians... on a daily basis".
Mr Ward has been summoned to a meeting with party whips next week.
But the MP told BBC Radio 5 live's Shelagh Fogarty he had chosen his words carefully and did not regret the timing of the statement.