Police and crime elections: Independents on the march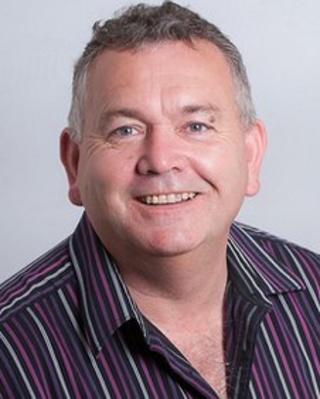 Twelve independents have been elected as Police and Crime Commissioners as candidates without party labels fared well across England and Wales.
Among those triumphing included a number of former police officers and one of Wales' most senior barristers.
Ex-pilot Robin Ball defeated a former Labour minister in Warwickshire.
It was thought a comparative lack of resources and organisation would hamper them but independents campaigned on anti-politics tickets to woo voters.
Martyn Underhill, a former senior detective in the Sussex force, said his victory sent a clear message to the government that people "do not want or will support any more political interference in the day-to-day running of the police".
The 54-year-old, who was second-in-charge in the investigation into the disappearance of missing schoolgirl Sarah Payne 12 years ago, was involved in a fierce and at times bad-tempered battle with the Conservative candidate Nick King.
Tory officials declined to share a platform with their rival after his victory, one adviser accusing his campaign of "smears and lies".
Police experience
Before the election, Mr Underhill said he did not "trust party politicians" and said national politics should have no bearing on the running of forces at a local level.
Ian Johnston drew on his 33 years of service in Gwent Police and subsequently as vice-president and president of the Police Superintendents' Association to secure victory in the south Wales region, seeing off his Labour rival in the second round of voting.
In North Wales, Winston Roddick also stressed the need for the new officeholder to be free of political interference.
In a long career which began as a police constable in Liverpool, Mr Roddick has been Crown Court recorder and Wales's first counsel general, the most senior legal adviser to the Welsh Assembly.
In Warwickshire, Ron Ball saw off the challenge of James Plaskitt, a minister under Tony Blair and Gordon Brown.
Mr Ball, a former magistrate, left his job as an aircraft pilot to fight the election saying he was worried that the commissioner polls would be slanted heavily in favour of party political candidates.
Simon Hayes, former chairman of Hampshire Police Authority, defeated ex-Conservative minister Michael Mates in Hampshire and Isle of Wight, saying he had not expected to win and stood only to give people a chance "to keep party politics out of policing".
Elsewhere, Martin Surl, a former superintendent with Gloucestershire Police, was elected for Gloucestershire while Bill Longmore - a former police officer in Staffordshire - triumphed in West Mercia.
Ann Barnes, a magistrate and former chair of the Kent Police authority, won comfortably in Kent.
In Surrey Kevin Hurley - a former Metropolitan Police borough commander who served as the UK's most senior police officer in southern Iraq in 2004 - won after pledging a "zero tolerance", "no nonsense" approach to crime.
'True independence'
In the run-up to Thursday's election, independent candidates said the odds were stacked against them.
They criticised the government's decision not to send a mailshot to every home listing all the candidates and their main policies, saying this tilted the balance in favour of those standing under a party banner.
But overall, in the 41 electoral elections, independents looked set to garner more votes than the Liberal Democrats, the UK Independence Party and other parties.
The BBC's home affairs correspondent Matt Prodger said the number of independents elected was a surprise and was likely to be seized on by ministers as evidence that the new system of police oversight would transform crime fighting.
The Conservatives had originally wanted independent local figures to emerge when they came up with the idea of PCCs in opposition but the elections have turned into a party political contest, with a number of former MPs standing.
And in a good day for independent politicians, George Ferguson was chosen as Bristol's first ever directly elected mayor.
Some politicians have questioned the degree to which non-party PCCs can truly be regarded as independent.
Writing on his blog before the election, Conservative MP John Redwood said candidates not accountable to a political party may turn out to be more "ideological" and less likely to deliver on their pre-election promises.
"The question of independence from a party should not be confused with true independence of thought," he wrote.