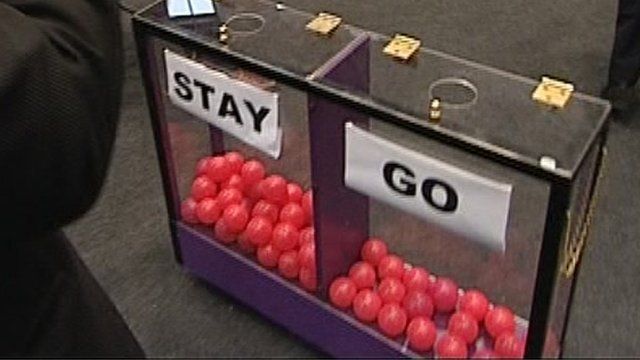 Labour conference: Blairites to stay or leave party?
2 October 2012 Last updated at 13:25 BST
Labour's biggest financial backer Len McCluskey has called for Blairites to be kicked out of the party, and the Daily Politics mood box was used in an unscientific test to gauge the mood of the delegates.
Adam Fleming asked them if they thought the New Labour loyalists should stay or go.
Testing the mood at the conferences - more mood box films
MORE FROM THE DAILY POLITICS
More clips and news on our BBC website; 'like' us on Facebook page; follow us on Twitter