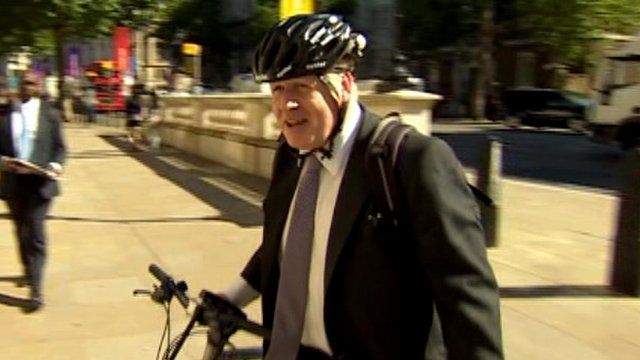 Politicians quizzed over cash in hand parments
24 July 2012 Last updated at 13:29 BST
Treasury minister David Gauke has said it is "morally wrong" to pay tradesmen such as plumbers, builders and cleaners in cash in the hope of avoiding tax.
The government is estimated to lose about £2bn each year to the black economy as tradesmen fail to pay VAT or income tax by not declaring payments and keeping them "off the books".
As they arrived for an Olympics security meeting London Mayor Boris Johnson, Local Government secretary Eric Pickles and Sports Minister Hugh Robertson, Culture Secretary Jeremy Hunt were asked if they ever paid cash to tradesmen.