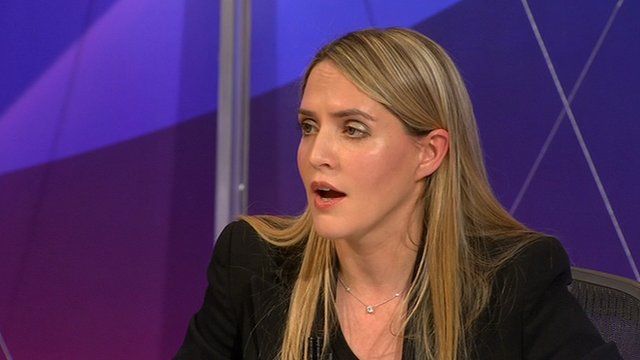 Louise Mensch's regrets over Class A drugs in her youth
6 July 2012 Last updated at 10:40 BST
Conservative MP Louise Mensch, says she regrets "incredibly" that she used Class A drugs in her youth, saying they had a long term mental health impact and made her more anxious.
Speaking on Question Time, after the Home Secretary Ken Clarke said that the UK was losing the war on drugs, the Conservative MP said that she was against legalisation of drugs, as other young people would be exposed to them and "lives destroyed".
Fellow panellist, musician John Lydon said that people were denied accurate information about drugs, saying they should be allowed to make an informed choice about drugs and their effects.