Equality laws to be 'simplified' to ease obligations on business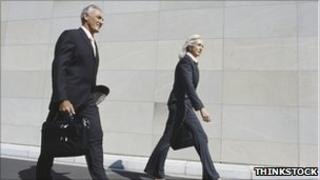 Ministers have announced plans to "simplify" the Equality Act passed by Labour in 2010 and remove "unnecessary" obligations on business.
Plans to "streamline" employment tribunals and scrap the third party harassment law will be consulted upon.
A requirement for public bodies to consider the impact of policies on social inequality will be dropped.
Ministers said the package "struck the right balance" but Labour said key protections were being "watered down".
The coalition government decided to retain the Equality Act, passed at the end of the last Labour government's term of office, but said it needed to be reformed to reduce the burdens on business.
The 2010 legislation banned age discrimination by employers, included provisions aimed at extending the rights of disabled people and was intended to make it easier for firms to comply with anti-discrimination rules.
Among the changes now being proposed by ministers, a law making company bosses liable if a member of staff is harassed by a customer would be scrapped if backed in a consultation.
'Disappointing'
A wider obligation on government and public bodies to consider the impact of policy changes on all groups in society will also be reviewed.
The Equalities and Human Rights Commission will also be overhauled, with a new chairman, smaller board and reduced powers, to give it a "stronger focus" and increased accountability.
Minister for Women and Equalities, Theresa May, said the changes balanced the need to protect people from discrimination and allowing business to "get on with their jobs".
"Bureaucracy and prescription are not routes to equality. Over-burdening business benefits no-one," she said.
Labour said it was "disappointing" the government was "watering down those provisions in the Equality Act that are intended to protect and support those who face discrimination and disadvantage".
"The government claim that cutting back on regulation is essential to getting the economy moving," said the party's equalities spokeswoman Kate Green. "But it isn't protection from discrimination that has put the country back into recession, it's George Osborne and his policies."