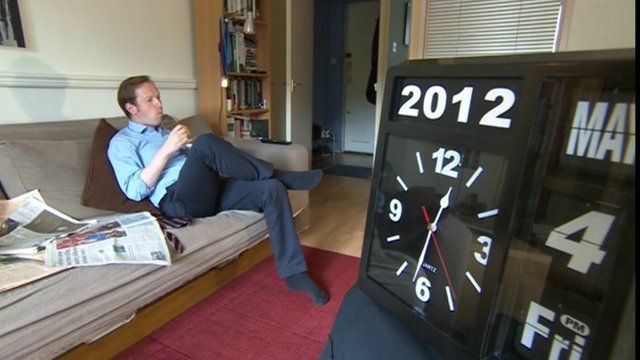 Election result times for councils and mayor votes
3 May 2012 Last updated at 14:12 BST
Adam Fleming settles down with his guide to what happens when the polls close - what results are expected when and why declarations will continue for around 24 hours.
Polling booths for the local councils elections in England, Wales and Scotland - and to elect mayors in London, Liverpool and Salford - close on at 2200 BST on Thursday.
BBC1's election programme runs from 2335 BST on Thursday until around 0400 Friday. There will be hour-long shows on BBC2 on Friday, starting at 1200, 1400 and 1700.
MORE FROM THE DAILY POLITICS
More clips and news on our BBC website; 'like' us on Facebook page; follow us on Twitter