Are Conservative MPs plotting a 'quiet coup' inside the 1922 group?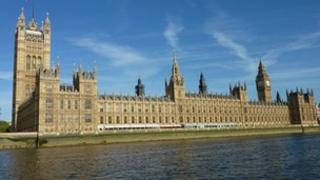 Next month an election will take place which could have a big impact on the Conservative Party.
Their MPs will be choosing the new executive of the 1922 committee, the influential parliamentary group which is supposed to keep the leadership in touch with the backbenchers.
Meetings of the 1922 are often treated as a barometer of backbench feeling towards the prime minister.
MPs sometimes bang the tables to show their approval, for example when David Cameron refused to sign up to French President Nicolas Sarkozy's euro bail-out proposals last year.
But the "22", as it is known, can be a forum for discontent.
Some Conservatives are predicting "seismic change" as younger MPs who were elected in 2010 try to exert their influence and replace the "old guard", including some of Mr Cameron's most vocal critics.
Three MPs - each of them elected to Parliament in 2010 - have been leading a campaign to rebalance the 1922.
They've been working together with the so-called 301 group, which is named after the number of MPs which would be needed to win an outright majority at the next general election.
'Wreckers'
Among the MPs they want to replace are older members such as Peter Bone and Christopher Chope. Mark Pritchard, who's recently been critical of Chancellor George Osborne's decision to offer more loans to the International Monetary Fund, has already decided to stand down as committee secretary.
Keighley MP Kris Hopkins, who co-founded the 301 group, said the committee's "antique" hierarchical structure needed to be challenged.
They have released a list of candidates whom they hope can take over some of the top posts on the committee.
One new member of the committee, George Hollingbery, says "the 22 needs to be a more effective political force".
He wants it to have a bigger influence on policy so that backbenchers can "push our ideas upwards to the leadership".
Conservative commentator Tim Montgomerie says "part of their aim is cultural - to give the 1922 a greater focus on campaigning and policy and for it to be more discreet".
Writing on the ConservativeHome website , he says the group have a second set of aims: "To ensure the Class of 2010 are better represented, more centrists sit on the '22', and the 'wreckers' are ousted".
Some of the "old guard" suspect that the government is trying to control the backbenches through the 301. So will the membership of the 22 be less troublesome for the government in future? Not necessarily.
Mr Montgomerie says the aim of making their criticism more private is noble but unrealistic. "Members of the 22," he says, "have never been good at keeping their thoughts to themselves."