End Whitehall tax breaks, says civil service union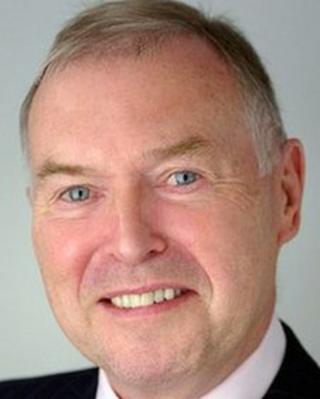 The leader of a union for senior civil servants has urged the government to end arrangements under which some employees can avoid paying income tax.
Jonathan Baume, general secretary of the First Division Association, said it was an "issue of morality".
He told the BBC that Whitehall had to be more "transparent" in its dealings.
The comments follow reports that the Department of Health was paying the salaries of 25 senior staff direct to limited companies.
This would have the likely effect of reducing their tax bills.
BBC Newsnight recently revealed that the head of the Student Loans Company, Ed Lester, had not been added to the organisation's payroll, but had instead been paid through a private firm.
'Grasp the nettle'
He requested the daily fee for his work as a consultant of £900 to be paid without tax or National Insurance contributions.
But ministers decided earlier this month that, in future, this arrangement - which began when Mr Lester was taken on temporarily but continued when he was awarded a two-year contract in January 2011 - would end.
The Treasury is now reviewing the use of the mechanism used to pay public sector employees.
Mr Baume told BBC Radio 4's Today programme he was disappointed, but not surprised, by reports that the Department of Health was paying the salaries of 25 officials direct to limited companies.
He said the last Labour government had begun the practice when it started hiring civil servants from the private sector.
Mr Baume added: "Because the market rate was so much greater than the salary that would have been offered in the civil service, various deals were being done, and some of these are now being exposed.
"We need to be very transparent, and very clear that this cannot continue, but at the same time grasp a very difficult political nettle, which is to address the problem of pay at the senior levels of the Civil Service."
Mr Baume said one of the motives for the pay arrangements was to disguise the level of pay being offered.
While acknowledging it was legal, he said there was an "issue of morality."
He added that ministers would eventually have to raise the salaries of senior civil servants.