Coalition set to call SNP's bluff on independence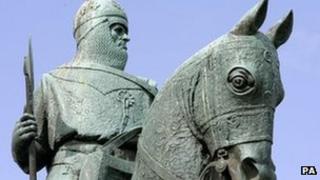 The battle over the future of the United Kingdom will begin in earnest this week.
On Monday morning the cabinet will discuss proposals to give the Scottish Government the legal power to hold a binding referendum on Scottish independence providing the vote is held within a specified timeframe - perhaps the next 18 months - and is a straight choice between staying in or leaving the UK.
Coalition ministers talk publicly about ending the uncertainty surrounding Scotland's future in the UK.
Privately they speak of turning the screw on Alex Salmond, Scotland's first minister, who has yet to spell out when or how he will put to the vote proposals to fulfil his life long ambition of independence for Scotland.
Ministers in Westminster insist it is they who have the legal power to stage a legally binding referendum.
They are ready to transfer that power to the Scottish government but are discussing setting conditions to ensure that a poll is seen to be "fair, clear and decisive".
This would mean a simple yes/no vote on whether Scotland should stay in or leave the UK rather than giving voters a third option of greater powers for the Scottish parliament - what some call "devo-max".
It would also mean holding it soon. Ministers are considering setting a deadline of 18 months - earlier than the date some Nationalists dream of - the 700th anniversary of the Battle of Bannockburn in 2014.
The Scottish Secretary Michael Moore will be very wary of anything which Alex Salmond can present as Westminster trying to impose its will on the Scottish people.
However, he is also under pressure to head off moves in the House of Lords - when the Scotland Bill returns in a couple of weeks time - to force an early IN/OUT referendum on Scotland.